Weddings are the most precious and important time in everyone's life. In fact, the most valuable memories of life are made on wedding days. Such special memories need to be preserved by great care and devotion, so that, they could be relived whenever and wherever someone wants to. That's where wedding photographers come in. These photographers make a lot of efforts to make such particular memories everlasting and ever shining in the mind.
In this ever-changing world where trends keep coming in and out, it is difficult for someone to keep track of wedding trends. That's why you need wedding photographers.
When there is a wedding, things just keep adding on the to-do-list. One of the most important things on this list is the selection of the wedding photographer. To select a wedding photographer isn't easy work as it might sounds. One has to see several wedding photography Studio before choosing the one who could meet one's desires and needs. But having a list of best wedding photographers in your area can sort your problem out.
Are you Looking for the Best Wedding Photographers in Lahore
Are you worried about the wedding date is coming soon and you don't have selected your wedding photographer yet? Do you want to make your wedding the most precious moment of your life and thus striving hard to finding wedding photographers? If so, then hold your breaths! Because, for you, this is the right place to be! We are providing you with a list of best wedding photographers in Lahore from which you can choose the one which meets your needs best.
The top wedding photographers in Lahore are:
Darkroom Clicks | Photographer in Lahore

Xpressions Photography

Fine Art Weddings by Irfan Ahson

Cam Studio

Studios AFZL
Each of the above-listed photographers is described in detail in the coming section.
Darkroom Clicks | Photographer in Lahore
Darkroom Clicks are one of the best wedding photographers in Lahore with ten years of experience. Their goal is "to enrich your special day and together create something meaningful". Using the most modern equipment, they make your special day a magical day of your life.
Their services include birthday photography, corporate photography and wedding photography. They provide the best of their services in the category of wedding photography by covering the whole wedding event. They can offer any type of shoot you would dream of like bridal shoot, couple shoot, mehndi shoot, baraat shoot and walima reception photography.
They are located at 32-B-II, Jinnah Street no. 1, Hassan Town, Lahore. With the help of their magnificent artwork, they hold a user feedback rating of 4.5.
Xpressions Photography
Xpression photographers spare no effort to make your wedding momentous and special. They try their best to make an indelible impression on the viewers. Their professional and dedicated bridal shoots are always loving. Their exquisite art of capturing desi fashion is mesmerizing.
With their hard work and mesmerizing art, they have earned themselves a user feedback rating of 4.6. They are located on Babar Block, New Garden Town, Lahore.
Fine Art Weddings by Irfan Ahson
Irfan Ahson is one of the most amazing wedding photographers in Lahore. His artistic sense, with which he captures every memorable moment, will not only please your heart but soul as well. He offers his services to any type of event you are planning for. He and his team will do their utmost to cater to your needs. He has become a renowned wedding photographer and has a user feedback rating of 4.2. They are located at 37B – Block E1, Gulberg 3, Lahore.
Cam Studio
The list of the best wedding photographers in Lahore can never be completed without Cam Studio. With the stunning artwork of their wedding photographers, they have become one of the most sought after trend settings photographers. It won't be wrong to say that they not only capture the scene but the feelings as well. They are the people who will make your special day a memorable day in true sense.
Cam Studio isn't only renowned for its best wedding photographers but its wide range of services. They capture your event from the very second it starts and makes it everlasting. Not any tiniest thing is there which can't make its way to the screen when Cam Studio is here!
They offer wedding photography, wedding cinematography, couple shoot, fashion shoot, corporate photography and birthday shoot. With their incredible management skills, they are getting famous day by day. Their photographers can turn a simple wedding to the most precious memory of your life.
By mastering the art of capturing stunning photographs, they hold a user feedback rating of 4.2. They are located at m31 Aashiana shopping centre, near liberty roundabout, Gulberg3 Lahore.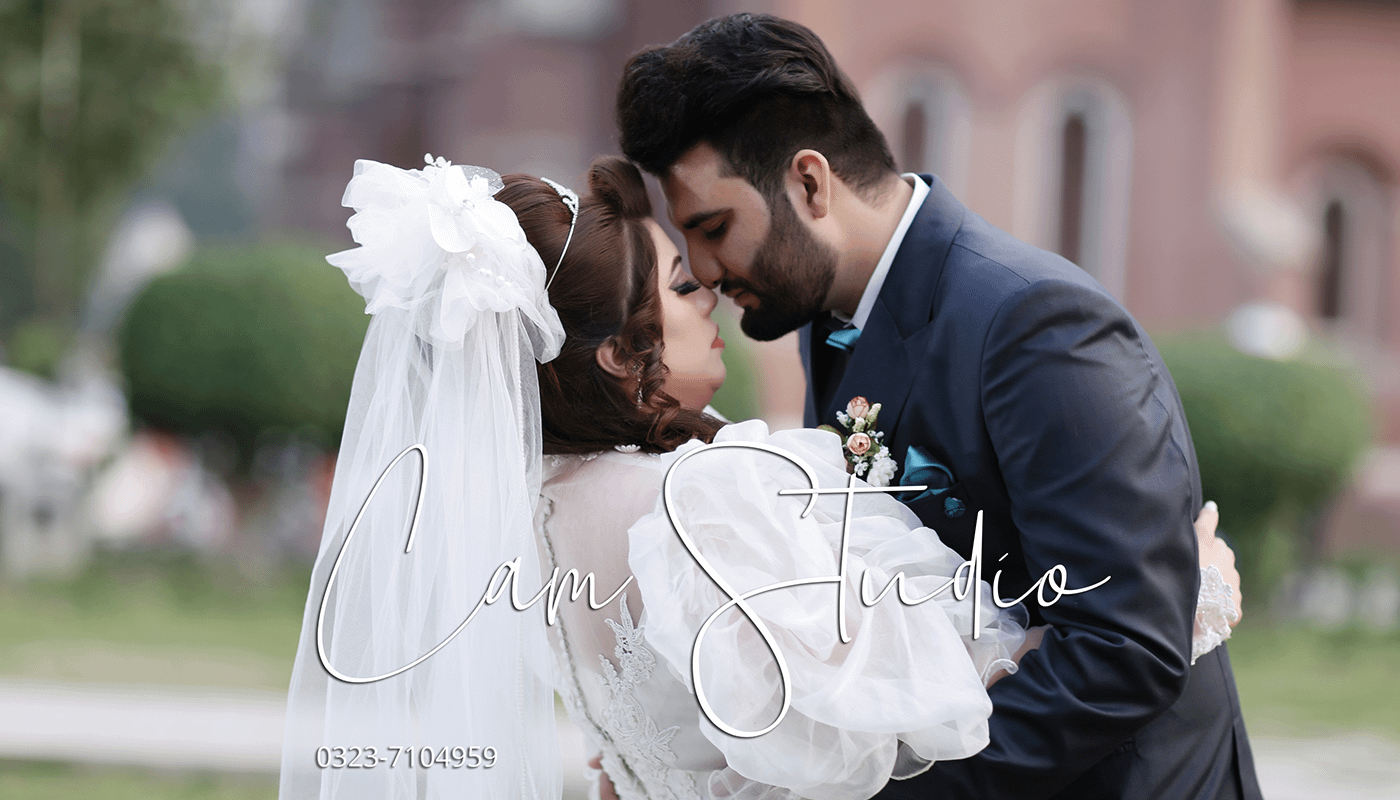 Studios AFZL
Studios AFZL is another name which should be added on the list of best wedding photographers in Lahore. They capture every moment of your special day as if it were their own. By capturing photographs with their advanced and up-to-the-mark equipment, they win the hearts of their clients and make them feel delightful.
Their specialities are in bridal photoshoots, event videography, family photographs and fashion. They hold a user feedback rating of 4.3. They are located at 42 B1, M.M Alam Road, Gulberg 3, Lahore.
By reading the details above, you will now be able to finalize which wedding photographer suits you the best and can cater to your every wish and needs of your special day. Don't forget to rate your favourite wedding photographers because this is the finest way of paying back to their efforts. Follow their websites to keep yourself updated with the new trends of the wedding world.
Thank you.