Barat Shenanigans

As soon as the hustle and bustle of mendhi ends, preparations for baraat start. After all it's a big day and everything should be picture perfect, no? Mostly people prefer to carry out this function during night time in wedding halls and marques but due to the changing trends, the fashion of outdoor couple shoot, outdoor baraat function during daytime is also making its way into our Asian weddings. A lot of different wedding trends are diffusing into our traditional customs which makes every function unique in its own way!
Enjoying The Outdoors

Besides having functions inside some hall or a marque, why not celebrate your grand day in a surrounding closer to nature. Outdoor weddings are becoming much popular as people are getting bored from the old trends and the outdoor setting allows them to decorate and set everything in a more open and free space. As the sun shines upon the ground, the adornment of fresh white flowers give a dreamy look and create a unique atmosphere. Its amazing that using only flowers and god gifted beauty can enhance the whole surrounding and make it look fabulous. Setting up different mirrors on the side will add up to its attractiveness. In addition, your pictures will be a master piece during the day.
The Red Rose Table

Who isn't fond of roses? And where ever these flowers are placed, they naturally intensify the look of that place. So setting the roses in glass vases and lighting up candles besides them will make it the center of attraction.
Floral Arrangement

Each couple likes to have a different theme depending upon their different tastes. Some people like to have everything decorated in a very traditional way, some like to keep it simple and some people prefer to have an elegant and a classy style. Decorated with different shades of pink flowers, and other complimenting colors can help to achieve a soft pastel look. Alongside, placing white lightning, can make everything shine bright.
Doodh Pilaai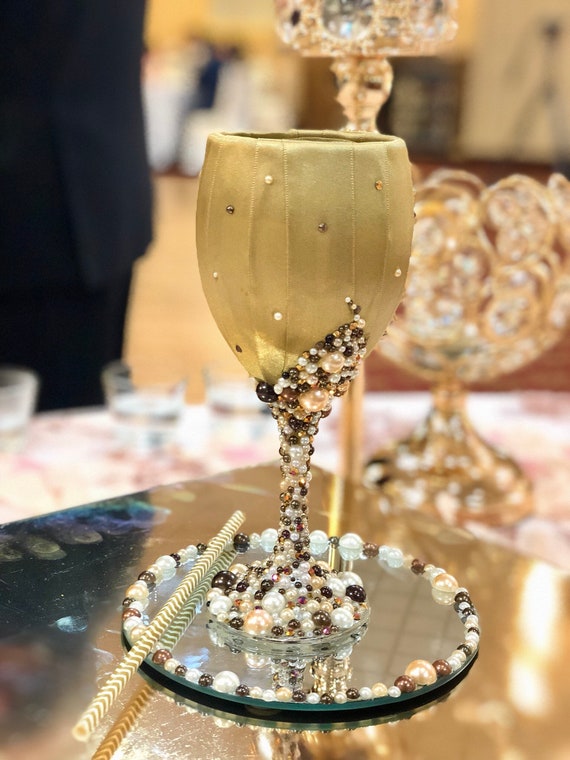 Who can forget the rassam of doodh pilaai on our weddings. They somehow feel incomplete without such practices, don't they? Your efforts to make the decoration and food perfect must include arranging a fancy glass for the rassam. You can buy beautiful glasses or mugs online or you can order custom made glasses according to your liking.
Bridal Look For Baraat!

For all the married girls out there, they must know that it is not easy to get ready for this day as it takes hours for the whole preparation but at the end, its worth the wait! Getting dolled up includes a lot things starting from the selection of bridal dress, matching heels and clutches, mendhi, and appointment from the salon. Everything takes up weeks or even months to happen. There are a lot of trending bridal makeup and dressing looks that you can pull off the way you like.
The Elegant Bride

Dressing up elegantly with gold eye shadow and a red lipstick can make you the perfect bride along with the redress you've designed for this day and with a sleek bun hairstyle.
The Traditional Look

Dress up traditionally with some jewelry like teeka, jhoomar, nath and malaa matching with your bridal dress. Keep the lip color soft as the main focus are the eyes here.
Bride's Entry With Her Father And Brother!

What an amazing and an emotional moment it would to be to have your father and brother by your side as you walk down towards your wedding stage and realize how quickly time has flown away. Making an entrance with your dad and brother will be a special moment that the three of you will share and remember forever!